Your pharmaceutical source for medications (prescription, OTC, vitamins, nutritionals) prepared, packaged and labeled to your exact specifications.
We prepare and package medications and pharmaceuticals for dispensing; now with custom packaging and labeling for all of your medication and pharmaceutical packaging needs.
EASY-TO-READ disclosure booklet incorporated directly into private labeled products.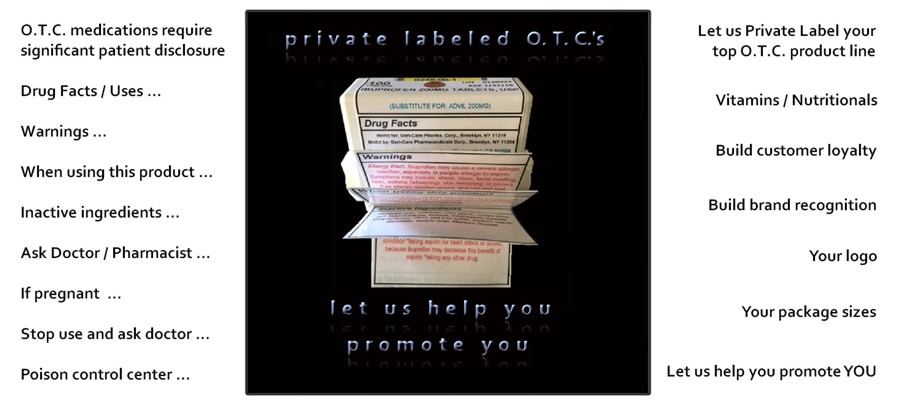 private label packaging services
Copyright © 2003 PRESCRIPT Pharmaceuticals, Inc. All rights reserved.