Your pharmaceutical source for medications (prescription, OTC, vitamins, nutritionals) prepared, packaged and labeled to your exact specifications.
We prepare and package medications and pharmaceuticals for dispensing; now with custom packaging and labeling for all of your medication and pharmaceutical packaging needs.
Providing medications to patients has never been easier. Medications are pre-packaged into sealed, child resistant, tamper evident containers and pre-labeled to your specifications in a truly ready-to-dispense format. Reduce overhead and virtually eliminate the source of most dispensing errors, packaging and labeling.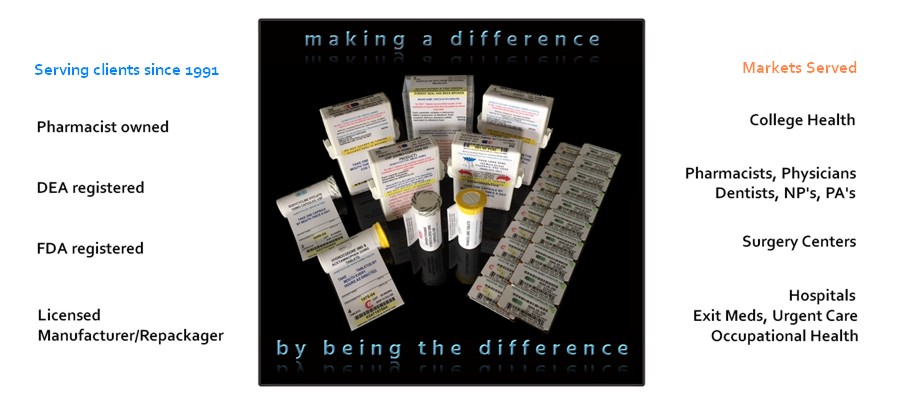 Copyright © 2003 PRESCRIPT Pharmaceuticals, Inc. All rights reserved.