Providing medications to your patients has never been easier. Medications are pre-packaged into sealed, child resistant, tamper evident containers, and pre-labeled to your specifications in a truly ready-to-dispense format.

Simply add the patient name, date, Dr's name, and refills at the time of dispensing. This information may be added manually or electronically using our "5mRx Dispensary" software.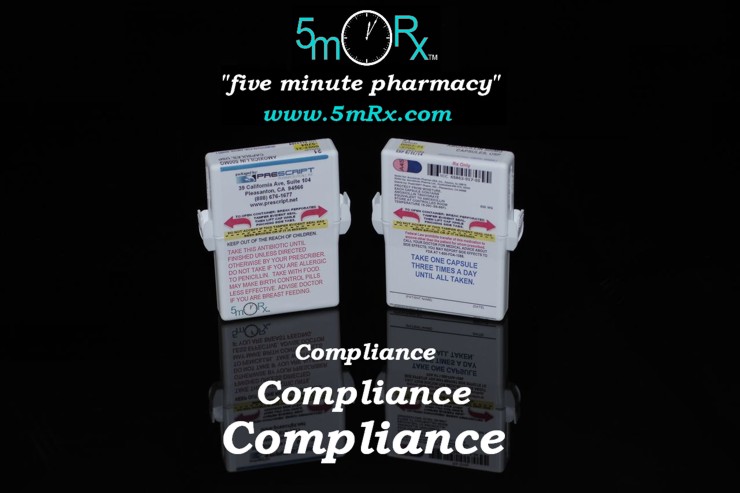 Sound simple. It is. In fact, by having your medication pre-packaged in custom labeled unit of use containers, you are able to virtually eliminate packaging and labeling errors along with the cost of staff involvement in the packaging and labeling process.
Our dispensing stations can place up to 6000 ready to dispense units within reach of a single pharmacist / technician. Depending on the prescription packages selected, this number can increase significantly (up to 20,000 ready-to-dispense units).